Below is a selection of publications by and interviews with Rashida K. Braggs.
MONOGRAPH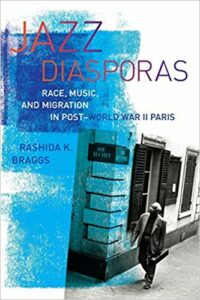 Jazz Diasporas: Race, Music and Migration in Post-World War II Paris. Berkeley: U of California P, 2016.


ARTICLES & CREATIVE PUBLICATIONS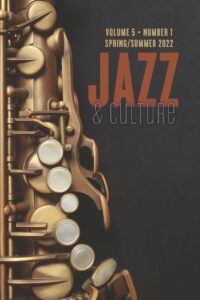 "Few meet Paris, but Bobby blew it up 1969 onward." Jazz and Culture 5.1 (2022): 90-94.
"The Two Simones at Montreux." Jazz Research Journal 15.1-2 (2022).
"Seeing Myself in a Storefront Window." Special Issue on "Presenting Marketing Differently." Journal of Marketing Management 37 (2022).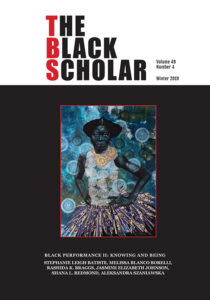 "Embodying the break in Sidney Bechet's 'Summertime.'" The Black Scholar 49.4 (2019).

"Sounding out of Trauma." The Common Reader 11 (2019).
"Playing Diaspora as Sidney Bechet: A Meditation on Performance as Research." Praxis: The Journal for Theatre, Performance Studies, and Criticism (2018).Z


"Evoking Baldwin's Blues." James Baldwin Review 1 (2015): 152-163.
"Kenny Clarke & the Desire for More Inclusive 'Black Music.'" Palimpsest: A Journal on Women, Gender, and the Black International 4.2 (2015): 155-168.
"Lost Jazz Lives Recovered Between Fact and Fiction." Journal of Popular Music Studies. 20.1 (2008): 26-43.

BOOK CHAPTERS
"Herbert Gentry's Jazz Spirit in Postwar Paris." Americans in Paris: Artists Working in Postwar France, 1946–1962. Eds. Balken, Debra Bricker and Lynn Gumpert. Munich: Hirmer; New York: Grey Art Gallery, New York UP, 2022.
"James Baldwin's Collaborative Dance." James Baldwin in Context. New York: Cambridge UP, 2019.


INTERVIEWS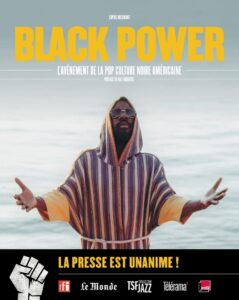 "Entretien avec Rashida K. Braggs: Donner la parole à la subjectivité noire." Black Power: L'avènement de la pop culture afro-américaine, By Sophie Rosement, Paris: GM Editions, 2020. 14-17.
Interview with Denise King and Rashida Braggs on Jazz in Paris on Wake Up with WURD, 96.1 FM in Philadelphia. December 28, 2018.

Interview on the life of Kenny Clarke on L'épopée des musiques noires on Radio France Internationale. January 11, 2014.